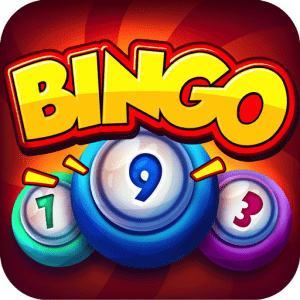 While it sounds absolutely bonkers on paper, what actually makes people not play online bingo is the possibility of games being fixed. Nobody wishes to be financially scammed, so research is always advised. We have conducted research on web bingo games and decided to put a stop to this oh-so-silly a question once and for all. The following breaks down the myths related to supposed online bingo game rigging and addresses why they should largely be discounted.
Can online bingo be fixed?
The one question every new player has asked is 'is bingo fixed?' In fact, we have seen this question asked a thousand times over. To make matters worse, playing online does not show the actual bingo balls, other players, or how these numbers come to be, which does – at least in the eyes of some – raises reason for concern. This fact does show that there is a chance to allow for game rigging, but this is a very rare occurrence. The main thing to keep in mind is to only use licensed and reputable bingo sites, or you do risk being scammed or caught unawares.
Why do some players win more consistently?
During your play of bingo online games, the thought may cross your mind- 'are internet bingo games rigged, as the same players seem to win all the time?' Sounds familiar? If it does, you are not alone, because we all think like this at some point. There is often a perfectly logical reason why someone would win a lot, which includes:
They purchase more tickets, so they have more opportunities to win.
They pre-buy tickets to make sure they are placed in the games of high value.
They regularly participate in competitions, which means they statistically have a higher chance of winning bigger prizes.
They use bonus funds for play and are able to afford to buy more entries for a game.
These are largely statistic-based reasons in our opinion, so it is simple to understand that playing more could make you win more. Remember, when it comes online bingo, there is an argument that states that the more you pay-in the more you are likely to get out of the game.
How do you know if an online bingo site is fair?
If you are searching for a fresh looking online bingo/no deposit bingo site, but are unsure if it is just and fair, here are things you can keep an eye out for:
A tested random number generator should be what they use for their games.
A license from the UK Gambling Commission should be available for you to check their certificate number, making sure they match.
Information and statistics on how the games are run, return player percentage and more should be offered.
Their reputation in the Internet bingo community should be good, so pay attention to the feedback of other players for this very reason.
They should follow policies of their own on online casino bonus promotions and withdrawals, and be reported if you discover any contrarieties.
The large majority of online bingo sites are standard and above board without any real issue. However, for those sites that you do have legitimacy concerns about, bear all of the above points in mind.
How can you improve your winning odds?
If you wish to enhance the number of times you win then you are definitely not alone, as all online players are probably looking to do this. Player and Mathematical expert Joseph Granville searched for patterns in the numbers generated randomly. Given the choice to pick your numbers, his theory advises you to choose them as varied as you possibly can, having as few digits in common as possible as well.
One other strategy for bingo is from LHC Tippet, who created this strategy based on the amount of calls that occur within an online bingo game. He thinks that in a shorter game, the numbers that are drawn from the pools end up being closer to 1 and 75. The greater the game length becomes, the more the numbers switch to being median numbers surrounding the number 38 mark.
Tips to help you win at online bingo!
At the end of the day, these are just theories though, not guarantees. However, here are some tips that will surely help:
Use the max number of tickets for more winning opportunities.
Pre-buy for the games you deem to be worthy.
Seek games with sky-high RTPs.
Utilise online bingo deposit bonus cash to enhance your chances.
Generally, UK online bingo should be a lot of fun. Playing on secure websites takes your worries away, as the UK Gambling Commission has your back.