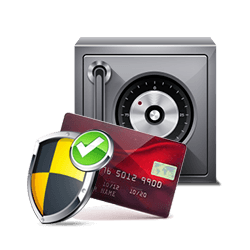 Since the dawn of the gambling industry one question has been prevailing the scene, and that is, are online bingo sites safe? Of course, this question has tons of different variables to take into consideration, but in the end it all comes down to this, there will always be bad apples in the bingo online world. What you can do though is you can make sure that you choose the right providers in order to get the highest quality apples (in this analogy) possible. With that being said, in this short article we will be basically displaying the multiple reasons that prove that online bingo sites are safe and how you can check these out yourself before you choose whether the site is the one for you. So, if you have safe online bingo play on the mind, the following information will certainly be of interest.
General Internet Security
The good thing about the Internet is the fact that although in some aspects it is incredibly dangerous, it also offers an incredibly safe and reliable environment to spend money within. Of course, there are still risks, but in a super high quality online bingo site, those risks are lowered to the point where players can spend years and years gambling through them and they will not come face to face with anything like that. Just make sure that you stick to your own private Wi-Fi link and you'll be as safe as you would be if you were playing face to face with someone. General Internet security will more than likely to be a given for online bingo players, but it does still bear remembering from time to time.
Site Licences
This is what you can do before you actually start playing online bingo. Just go to the
"About Us" page via any online bingo platform, which is usually offered by the site as a main page that you can click on from the home page, (in case it's not there just don't bother with the site) and you should be able to see the licensing companies and governing bodies. The most popular one is the UK Gambling Commission (UKGC), so if you chosen UK online bingo has such a certification you can be sure that it's safe. When it comes to site licenses we must also issue a very serious word of warning. You should never under any circumstances play at an online bingo that doesn't carry a governing body licenses, as should you do you may end up gambling somewhere that operates outside of the lines of the law.
Site Privacy & Security Policies
Privacy wise, all reputable bingo sites have a high quality security policy, which is ready to step in whenever you find any technical problem with the site. You can check these out in the Terms and Conditions tab that the site offers usually on the front page. Remember, privacy and security should never be something online bingo and no deposit bingo players should ever feel short-changed on.
Passwords
Passwords are as old as time it, which is why if you've been on the Internet for over a month now you should be able to tell how they work. But just in case, here's the most basic explanation anyone will ever offer you. You choose a safe word or a series of letters and numbers that you can remember and you use that to log in. Never put your name in there, nor anything that's easy to guess from your bingo sites of choice, like your favourite show, character, etc. Make it as complicated as possible, while also writing it down so you don't forget it. Don't write it on your computer though; write it down on a piece of paper, it's much safer that way.
Safeguarding Your Personal Info
Whenever you make an online bingo account here's a fun thing you can do, you can just make up the first random thing that comes in your head, alongside a random number that just springs out of the deepest part of your brain. Write it down on a piece of paper and use that as your username. Do the same with your password. Never be predictable, because you'll pay the price sooner than later that way when it comes to playing at bingo sites.
Conclusion
In conclusion, there will always be risks in any industry as long as money is a part of it, but as long as you take the precautions and you stick to the most reputable choices you can find, then you should be more than safe. The reality is this, it's a case of playing online bingo and getting the most bang for your buck that you can. So, safeguard yourself, grab an online bingo bonus/online bingo no deposit bonus, and you should be good to go!