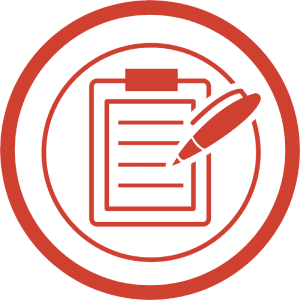 Everyone has seen stories of online bingo sites doing dodgy business or getting shut down, but how are these online bingo sites regulated? Who has the authority to regulate an online gambling site? If you aren't sure about the legality of the online bingo site you're using, then do you have anyone that can be there for you? Is there anyone with the power and the trustworthiness to tell you that everything will be okay? Helping you answer all these questions, the following breaks down the entire nature of bingo online site regulation in fine detail.
Who regulates the bingo sites of the world?
Online bingo sites are powered through random number generators (or RGNs), so is there anyone that can say you're truly getting a fair game? Is there anyone who can guarantee that online bingo isn't rigged and it's just that nobody won the big prize? If these people exist, then why do they know? These are major questions, and they need some great answers.
The long and short of it all is that there is a range of factors involved when it comes to the regulation and "fair factor" of bingo sites. Online bingo sites legitimise themselves by getting a gambling license. Gambling licenses mean that the site – along with the technology powering it – have been audited by the license provider to ensure they offer players fair gambling, and that they aren't cheating anyone out of their money. Remember, when it comes to online bingo of any kind, licensing and auditing will always be key.
Bingo Licenses
Bingo licenses generally come from four main providers in Europe, with Europe been the hub of the industry in the eyes of most bingo online players. The Lotteries and Gambling Authority of Malta, the Alderney Gambling Control Commission, the Isle of Man Gambling Supervision Commission, and the Gibraltar Licensing Authority. Each provider is authorised by the UK Gambling Commission, giving him or her complete legitimacy. You should check any website claiming to have one of these licenses to verify their legality, as they should be able to prove that such credentials are legitimate.
Independent Auditors
There are also independent auditors also ensure bingo sites keep things fair and safe. They will test the RNG of a bingo site to ensure it really is random, and isn't being rigged by the site operators. Plenty of bingo sites are willing to offer technical data on their payout percentages, and some even publish the information straight on their site.
Bingo Watchdogs
Bingo watchdogs are also an important part of ensuring online bingo sites stay regulated, so never understate them in any capacity. Watchdog sites investigate claims of dodgy dealings, illegal activity, and unpaid winning gamblers have. They decide if the bingo site was acting inappropriately and – in the case that they were – they place the bingo site on blacklists and warn other players to avoid them, sometimes doing irreparable damage to the reputation of the bingo site.
Of course, there is always the chance they discover that the player is the one at fault, in which case no action is taken. However, if you have a valid case then watchdogs generally do everything they can to ensure people understand the site is cheating. Putting it simply, should things go pear shaped at a UK online bingo and/no deposit bingo site, there is someone out there that has your back.
Bingo Site Reviews
Bingo site reviews are an excellent way of regulating bingo sites, as they write about different blacklisted bingo sites to help spread the word about just what a particular bingo site is doing for their players. One should always remember the pen is mightier than the sword – especially in terms of reviewing and reporting dodgy websites, along with addressing the online bingo bonus deals around.
Bingo site regulators aren't just making sure that bingo websites behave. There are times when players misbehave. This could be making fraudulent use of someone else's identity or credit card in order to wager online with a bingo site. It could also be someone gambling while being underage. As such, regulators also keep tabs of these players to ensure bingo sites themselves are also kept safe from fraudsters, crooks, and underage gamblers.
Financial Regulation
Financial transactions will also be regulated, but they are often regulated by individual payment method companies and banking organisations. These keep track of transactions and ensure money reaches its destination without any issues.
Safety all the way!
You may be surprised to learn everything that goes into regulating an online bingo site, as it is quite an extensive process, but every party contributes to regulating online bingo in their own way. With everyone working together in their community, bingo sites and the players themselves are completely covered and legal. It takes everyone doing their part to keep bingo sites fair and legal, but that's just the way we like it.