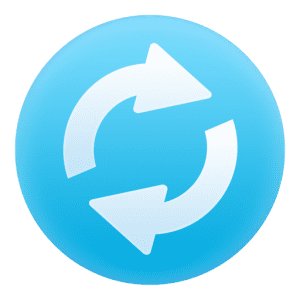 How many times did your parents tell you money doesn't grow on trees? How many times have you told your own kids that? And how many times have you wished it did? Well, what if we were to say that in some fashion you could get something for nothing? You would be interested in hearing more of course!
Take a look through all the bonuses and promotions at online bingo sites and you'll be wondering if money can grow on trees after all. It doesn't, of course, but if it did it would be watered with wagering and only harvested once players meet wagering requirements. The following looks at wagering requirements in great lengths, going into them in detail and breaking down exactly how they work.
How large are wagering requirements?
As you would expect, larger bonuses come with larger wagering requirements, with this just being the nature of the online bingo bonus/no deposit bingo bonus as it were. The wagering requirements are a multiple number also referred to as a "bonus turnover" or "bonus rollover". The great news is that online bingo bonuses tend to have smaller wagering requirements than an online casino bonus. Bingo bonuses can be between 2z and 6x the bonus amount rather than the 20 and 50x you see at various online casinos. Keep in mind that bigger isn't always better for online bingo bonuses, as it's a case of the smaller the better on the wagering requirement front.
Many online bingo sites also place "expiration dates" on their bonuses, which are dates that the bonus amount and/or wagering requirements must be used before the bonus – and potentially any winnings – are forfeit. Bingo online sites have wised up and are clearly eager to lay down the gauntlet to added punters. With this in mind, you should recognise that bigger isn't always better with bingo bonus deals. Don't forget that larger bonuses take longer to clear. Think about how much time and money you're willing to spend, including your overall spend. These are the factors that will help you determine your chances of meeting the wagering requirements.
How are online bingo bonus wagering requirements calculated?
As we have addressed about, we can already see that some sites consider wagering requirements to only apply to the bonus amount. There are other websites that apply the playthrough requirements to the total of the bonus and the initial deposit. Take the total number and multiply by the wagering requirements (such as 3x) to find out how much money it will take to clear the bonus and claim your winnings. Generally, wagering requirements at all online bingo sites are calculated in a similar fashion, so bear that in mind.
How do you clear a wagering requirement?
Most people hope to clear their wagering requirement by playing and – with luck, winning – until the requirement has been tapped out. If you've got some luck, then you could work through the wagering requirement by using the money won through the bonus itself without needing to deposit more money. So, what do you do if you don't have luck on your side? Most sites consider the playthrough requirements clear if you bring both the bonus and the pending balance down to zero. Some sites will allow you to make another deposit and continue playing through the requirements. It's horses for courses as they say, but you should be able to find multiple ways to clear an online bingo no deposit/deposit based bonus.
What wagers count towards meeting the wagering requirements?
With a bingo online bonus, typically the only wager that counts towards the wagering requirement is money spent on bingo games. If your chosen site has casino games, scratch cards, or other instant games, then you typically won't work off your bingo wagering requirement by playing these titles. Take note that wagering requirements for instant game bonuses will also generally be higher than a bingo bonus wagering requirement; they can be as high as wagering requirements for online casino sites. Also note that wagers placed on a casino game or some instant games might not count completely towards instant games wagering requirement. How much they count towards the wagering requirements depends on the odds of winning the game, but this is perfectly within the standard practice on casino sites. Make sure you look through the terms and conditions or promotions page to see which games count towards the bonus and how much.
Simple and testing
UK online bingo is one of those games that really allows players to enjoy total social play, which probably explains why the game is so immensely popular. Helping put UK online bingo is the shop window is the sheer mass of online bingo bonus deals currently being touted around. However, these deals aren't always massively clean cut, as the wagering requirement is there to provide the biggest of stumbling blocks. Thankfully, knowledge is power when it comes to both understanding and beating the wagering requirement that's in front you. Take note of the above and you may find that your online bingo bonus is transformed into cold hard cash before your eyes!